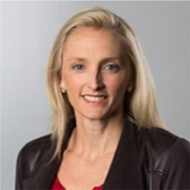 Executive Director of Regulatory Strategy
NextEra Energy Resources
Aundrea Williams has an extensive background of over 20 years in regulatory and legislative affairs, primarily in the energy industry.  She has worked on a vast array of policy initiatives in both regulated and deregulated electricity market structures as well as both wholesale and retail policies across the country.  Aundrea has held a variety of leadership positions at NextEra Energy Resources (NEER) since she joined the company in 2013, including President of Lone Star Transmission and more recently President of NextEra Water Texas, as well as several key roles within Regulatory and Legislative Affairs.  Aundrea led the entrance of NextEra Water into the regulated water market in Texas and continues to support the national efforts of NextEra Water across the country. 
In her current role, Aundrea is also responsible for supporting the execution of NEER's regulatory strategies that support many diverse businesses nationally. As NEER's portfolio of products continues to grow, a main focus of Aundrea's role is to support the crucial component of developing and maintaining strong regulatory policies and relationships to support NEER's strategies and deliver success.
Prior to NextEra, Aundrea spent many years of her career at NRG/Reliant Energy and held several positions within Regulatory Affairs.  Aundrea earned her bachelor's degree in business from Stephen F. Austin State University and her MBA from the University of Houston.