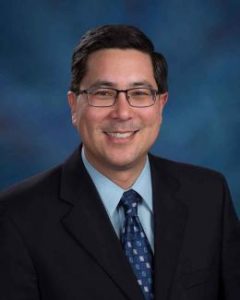 Commissioner
Washington Utilities and Transportation Commission
Jay Balasbas was appointed commissioner of the Washington Utilities and Transportation Commission in February 2017.
Jay previously served as senior budget assistant to the governor in the Office of Financial Management working in the General Government Section, Transportation Section and as lead analyst on revenue issues. Before that, Jay worked for the Washington House of Representatives in a variety of roles, including senior fiscal analyst, assistant director of policy and policy analyst on transportation and finance issues. He also worked for the Washington Department of Transportation.
Jay currently serves as the chair of the Subcommittee on Pipeline Safety, co-vice chair of the Committee on Critical Infrastructure, and as a member of the Committee on Gas for the National Association of Regulatory Commissioners (NARUC). He also serves as a member of the Gas Technology Institute Public Interest Advisory Committee, the Washington Action Program which monitors federal activities related to the Commission's work and as an ex-officio member of the Washington Highway Users Federation Board of Directors.
Jay has a Bachelor of Arts in political science and a Master of Science in finance from Seattle University.