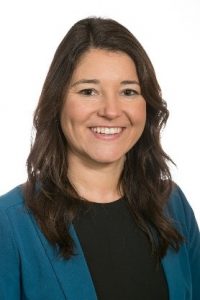 Director of Stakeholder Strategy & Engagement
Nuclear Energy Institute
Kristy Hartman is the Director of Stakeholder Strategy & Engagement at the Nuclear Energy Institute (NEI). In this role, Kristy manages NEI's strategy for research and outreach to state utility regulators, third party groups, and other relevant stakeholders.
Prior to joining NEI, Kristy spent eight years at the National Conference of State Legislatures (NCSL) where she served as the Energy Program Director for the Environment, Energy and Transportation Program. In this capacity, Kristy analyzed regulatory and legislative trends related to fossil fuels, energy security, grid reliability, nuclear power, renewable energy and alternative fuels. Additionally, she led NCSL's Task Force on Energy Supply and Nuclear Legislative Working Group, bringing together legislators to learn about and discuss critical energy issues and examine nuclear generation in the U.S. and the cleanup of federal nuclear weapons facilities.
She received her Master of Public Policy from the University of Michigan where her primary research examined public opinion surrounding hydraulic fracturing. From 2008 to 2011, Kristy managed congressional affairs and appropriations issues for the U.S. Department of Energy and the National Nuclear Security Administration. She also previously served as a legislative aide in North Carolina's General Assembly.