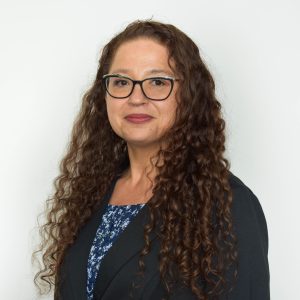 Assistant Policy Director
Washington Utilities and Transportation Commission
Melissa Christina Cheesman (she/her), MPAC, is Assistant Policy Director at the Washington Utilities and Transportation Commission. This role provides guidance that promotes fair and equitable customer rates, the availability of essential utility services, and promotes equity and antiracist policy. This work is critical to supporting and ensuring that the commission's decisions are informed by relevant accounting and ratemaking principles, standards, and policies. Through this work, she also identifies and advises on key issues and decision points that shape the policy direction of the commission and provides analysis and decision-making guidance to the commissioners, agency leadership, policy, and regulatory staff on accounting and financial issues, regulatory theory, and policy issues arising from contested cases and other matters before the commission.
In this role, Melissa has led an effort to create and provide regulated energy companies the opportunity to receive timely recovery of capital investments that will be useful in the rate-effective period on a provisional basis subject to refund. This policy statement provides utilities with an opportunity to address regulatory lag, and at the same time, provide protection to customers. Melissa is currently leading the commission's performance-based regulation (PBR) multi-year proceeding. The PBR proceeding will be conducted through rigorous internal and external participant involvement and focus on the development of performance metrics, incentives, penalties, and address and assess the current hybrid traditional cost of service ratemaking regime within Washington state toward performance-based regulation.
Melissa has been with the commission for 10 years and has served in various roles. Melissa also coaches accounting and ratemaking at NARUC's Rate School and represents her agency on NARUC's Accounting and Finance Subcommittee. Also, through NARUC, she participates in the PBR State Workgroup.
Melissa graduated magna cum laude from Seattle University, Albers School of Business and Economics, in 2010 with a Bachelor of Arts in Business Administration and a focus on accounting. In 2012, she earned a Master of Professional Accounting (MPAC) degree from Seattle University, Albers School of Business and Economics. The MPAC degree focuses on advanced accounting and organizational leadership.