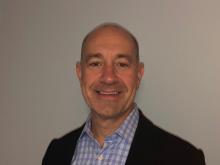 President of Midwest and MidAtlantic Business Units
Utilities Inc.
Steve Lubertozzi is the President of Midwest and Mid-Atlantic Business Units for Utilities, Inc., a subsidiary of the Corix Group of Companies. 
Steve is a CPA and has a Bachelor's Degree from Indiana University and a Masters of Business Administration from Northwestern University Kellogg School of Management. Steve is a member of the American Institute of Certified Public Accountants and is a Board member of the National Association of Water Companies, where he serves on the Safety, Security & Environmental Committee Meeting. 
Steve has 30 plus years of comprehensive experience in regulatory accounting, utility leadership, rate case processing, treasury, accounting, finance, information technology, revenue generation, financial modeling, forensic investigations, budgeting and business generation. 
Steve and his wife, Beth, have five children, and reside in a suburb of Chicago.