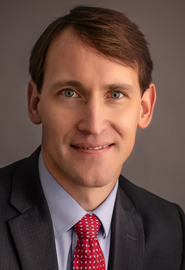 Director of Regulatory & Finance
Black Hills Energy
Tom Stevens is Director of Regulatory and Finance for Black Hills Energy, where he leads a team responsible for regulatory policy and strategy, regulatory filings, and financial planning and analysis for Black Hills Energy's natural gas utilities in Arkansas and Kansas.  Tom joined Black Hills Energy in 2018.
Prior to joining Black Hills Energy, Tom was with CenterPoint Energy for eight years during which he held several regulatory leadership positions including director of regulatory affairs for CenterPoint Energy's Texas gas utilities and director of rates. Prior to CenterPoint Energy, Tom was with the Arkansas Public Service Commission's General Staff as a rate analyst with responsibility for cost allocation, rate design and rate of return analysis.
Before his work in the utility industry, Tom worked in higher education as a college business instructor at Southwest Baptist University in Missouri and LCC International University in Lithuania. Tom has also served as an adjunct instructor at the University of Arkansas at Little Rock.
Tom earned a Master of Business Administration from Southern Methodist University and a Bachelor of Science in Economics and Finance from Southwest Baptist University.
Tom and his wife, Ashley, have four children and live in Bentonville, Arkansas.