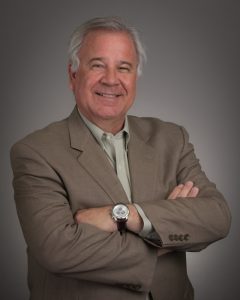 Deputy Attorney General for Public Protection
Office of Arkansas Attorney General Tim Griffin
Chuck Harder, Deputy Attorney General, leads the Public Protection Division of the Office of Arkansas Attorney General Tim Griffin. The Public Protection Division protects consumers and the legitimate business community from deceptive trade practices, unfair business practices, and excessive utility rates or charges; mediates disputes between consumers and businesses; and educates the public regarding consumer issues.
Previously, he was the Vice President of Regulatory and Government Affairs for SourceGas LLC. In this role, he was responsible for all aspects of SourceGas' regulatory and legislative strategy, policies, processes, tariffs, compliance and relationships at the federal, state and local levels. Mr. Harder has 28 years of experience in the energy industry. He is a frequent speaker and panelist at industry conferences and continuing education programs on innovative regulatory policies and strategies, building collaborative relationships with policymakers, and successfully managing rate cases. Before joining SourceGas, Mr. Harder held legal and regulatory leadership positions at CenterPoint Energy, Inc. where he led many successful regulatory and legislative initiatives in six states and at the FERC.
Mr. Harder has served on the advisory board of the New Mexico State University Center for Public Utilities and he is a member of several trade and professional organizations.  He holds a Bachelor of Arts degree in Economics and Business from Hendrix College in Conway, Arkansas and a Juris Doctor from the University of Arkansas at Little Rock School of Law.  He is both an Attorney and a Certified Public Accountant (Inactive).