Started in 1992, the Annual Public Utility Symposium is FRI's hallmark program. Held in September each year on the University of Missouri campus, the Symposium draws over 150 state utility commissioners, consumer advocates, industry executives, consultants, and academics to have open, balanced discussions about current issues affecting regulation in the water, electricity, and natural gas industries.
The FRI Public Utility Symposium is unique in that each year's theme, topics, and speakers are determined by members of FRI's Advisory Board, which is comprised of regulators, utility executives, and state consumer advocates. This helps ensure the program is timely and relevant to issues facing regulators across the country and across all our industry groups. It also helps ensure that all voices are represented. The program promotes a conversational format, including engagement with attendees.
In addition to a day full of lively discussion around pressing issues, the Public Utility Symposium also includes the presentation of FRI's Crystal Award for Distinguished Service. The award provides an opportunity to recognize excellence and achievement across regulated industries and further promotes the mission and purpose of the FRI – to serve as a neutral environment for the comprehensive examination of sound regulatory policy.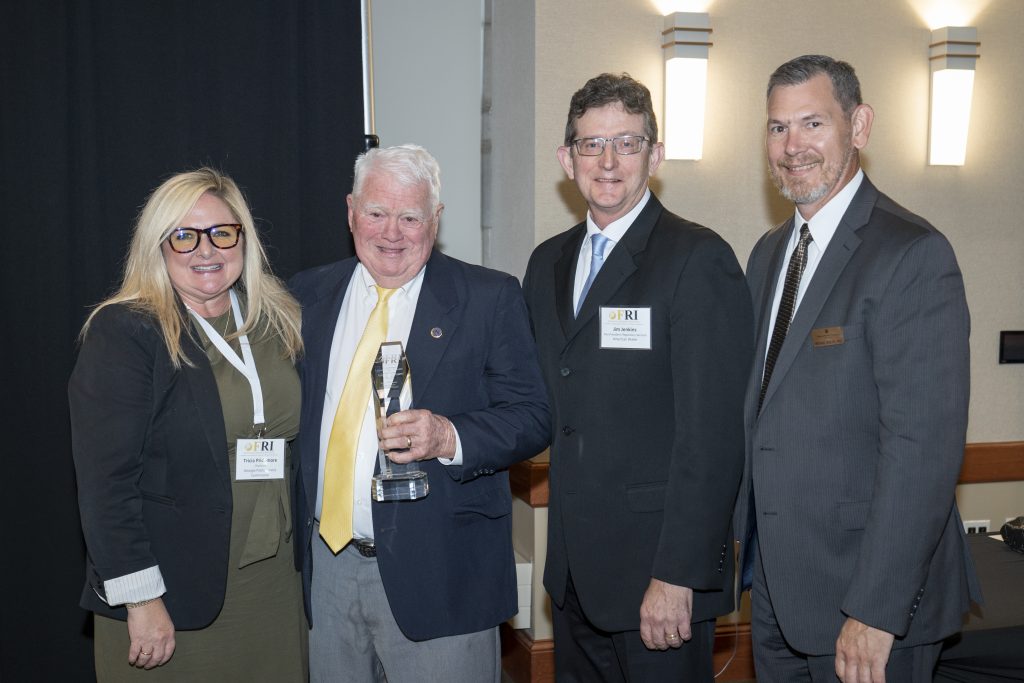 2023 Symposium: "Let's Get Critical! Let Me Hear Your System Plan: Utility Planning, Project Development, and Security in the 21st Century"
This year's symposium will be held Wednesday, September 20, and focuses on issues related to planning, siting, developing, and securing critical infrastructure in the electricity, natural gas, and water industries. The program includes panels on:
Panel I – Take a Chance on Me: Interconnection, Coordination, and Interdependencies in Transmission Planning
With Federal incentives and States' increased advancement of clean energy initiatives, bottlenecks have emerged and highlighted both infrastructure constraints and interdependencies. Constraints include storage, interconnection and enhancements to the grid as we move toward more electrification. Interdependencies include water and wastewater as the largest users of electricity. This panel will discuss the regulators' and decision-makers' need for guidance on how to move past these bottlenecks, and to consider whether there are efficiencies to be made using current assets.
Panel II – Don't Stop Believing: Siting and Location of New Infrastructure
As siting and permitting becomes more critical to energy development, concerns have arisen around the influence of special interest groups. This panel will discuss the degree to which siting and permitting of new infrastructure is shaped by special interest groups, whether messaging is affected by politics or public choice, and whether costs be lowered through settlements following stakeholder processes. The messaging and communication may differ from rural to suburban to urban areas, implying a need to understand these differences.
Panel III – Utilities are a Battlefield: Critical Infrastructure, Physical Security, and Employee Safety
This panel will discuss physical security for utility infrastructure and their employees. As more distributed energy resources and microgrids have developed, a discussion has emerged regarding the trade-off between security and resilience, because such systems may open critical facilities to further attack when they are supposed to be ensuring reliability and resilience. Additional security concerns include violence against workers, non-collection of accounts and threatened personnel doing shutoffs, inner-city substations, and remote transmission assets. Panelists will discuss the need for awareness, best practices, cost to best practices, what is appropriate in recovery of cost and questions commissioners should be asking in response to physical security concerns.
Panel IV – Takin' Care of Business: Perspectives from Within the Industry
Leaders from each utility sector will join a well-rounded discussion encompassing all of the day's previous panels. They will provide insight as to how government focal points: IIJA/IRA funding, storage issues, interdependence between services (electricity, natural gas, and water), and current limitations to large scale builds of transmission and energy transport. The diverse dialogue will divulge insider perspective on significant utility transformations, isolated from regulators and officials.
2023 Symposium Sponsors
We wish to thank the following organizations for sponsoring the 2023 Annual Public Utility Symposium. Sponsors' donations help defray the costs of the Symposium and make the program accessible to a larger audience. Learn more about the benefits of being a symposium sponsor.
Platinum Symposium Sponsor