Revisiting Forecasts from 2013:
"Visualizing the Future: Public Utilities in 2020"
---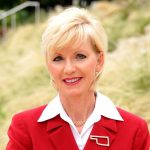 Our Master of Ceremonies: Dana Murphy, Commissioner, Oklahoma Corporation Commission
Dana Murphy is a fifth-generation Oklahoman, deeply committed to her home state.  She attended Oklahoma State University (OSU) and graduated in the top ten percent of her class with a bachelor's degree in geology. After practicing as a geologist for ten years, she obtained her law degree cum laude while working and attending night school at Oklahoma City University. On November 4, 2008, she was first elected to the statewide office of Oklahoma Corporation Commissioner for a partial two-year term. On July 27, 2010, she was re-elected to a full six-year term. She previously served as Chairman from January 3, 2011 through July 31, 2012 and February 1, 2017 through March 31, 2019.
Commissioner Murphy's prior experience includes serving for almost six years as an administrative law judge at the Commission, where she was named co-employee of the year for 1997 and received the Commissioners' Public Servant Award in 2001. She has more than 22-years experience in the petroleum industry including owning and operating a private law firm focused on oil and gas title, regulatory practice and transactional work and working as a geologist.
Prior to joining the Commission, she was a member of the board of directors of Farmers Royalty Company and a member of the Edmond Chamber of Commerce. She is also a part-time personal fitness trainer. Commissioner Murphy lives in Edmond, Oklahoma, but continues to be actively involved with her family's farm and ranch in Ellis County, Oklahoma.
---
Panel 1: Looking Back to 2013
The 2013 FRI Symposium was titled "Visualizing the Future: Public Utilities in 2020." We start by looking back at those prognostications and considering what has happened since. What did we get wrong and what unexpected changes occurred. How is the industry different today than we expected in 2013?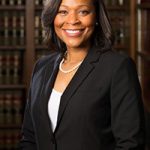 Moderator: Kimberly O'Guinn, Commissioner, Arkansas Public Service Commission
Kimberly A. O'Guinn of Little Rock was appointed to the Arkansas Public Service Commission in November of 2016. Commissioner O'Guinn is a member of the National Association of Regulatory Utility Commissioners (NARUC) Committees on Energy Resources and Environment, International Relations, and the Washington Action Program. O'Guinn was appointed to NARUC's Executive Committee and the Board of Directors. In addition, O'Guinn is a board member on the Southwest Power Pool's Regional State Committee where she previously served as president. O'Guinn is Co-Chair of the National Utilities Diversity Council, serves on the board of the Financial Research Institute, and an advisory council member of New Mexico State University Center for Public Utilities. Prior to joining the Commission, Commissioner O'Guinn served as the Director of Communications for the Arkansas Department of Environmental Quality and a Permitting Engineer in the Office of Air Quality. Commissioner O'Guinn received a Bachelor of Science in Environmental Engineering from the University of Oklahoma. While attending OU, she was designated a NASA Fellow while working for NASA Space Grant Consortium/NASA EPSCoR.  
Panelists: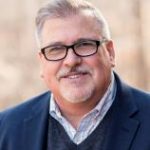 David Springe, Executive Director, National Association of State Utility Consumer Advocates (NASUCA)
David Springe was named Executive Director of NASUCA in December of 2015. Prior to his appointment at NASUCA, Mr. Springe served as Consumer Counsel of the Kansas Citizens' Utility Ratepayer Board (CURB) from 2002-2015. CURB is the statutory advocate for residential and small commercial utility customers in proceedings before the Kansas Corporation Commission, Kansas courts and the Kansas legislature. Prior to being named Consumer Counsel at CURB, Mr. Springe spent nine years as an economist and expert witness for both CURB and the Kansas Corporation Commission. Mr. Springe received his M.A. in Economics and Juris Doctor from the University of Kansas. Mr. Springe has represented consumer interests on numerous boards, including serving as Vice-Chair of the EPRI Energy Efficiency and Grid Modernization Public Advisory Board, as well as serving on the Edison Foundation's Institute for Electric Efficiency Advisory Board, the University of Missouri Financial Research Institute Advisory Board and the New Mexico State University Center for Public Utilities Advisory Board. He also serves on the Energy Board of the Keystone Center. Mr. Springe was the President of the NASUCA from 2007-2009.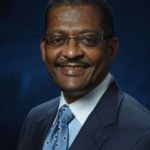 David K. Owens, President, Da'VAS, LLC
David K. Owens is an accomplished executive with extensive experience in public policies surrounding utility operations, strategic planning, technology development, rate making and regulation. He is recognized as one of the foremost authorities on electric utility issues, industry restructuring and transformation.    
Owens is President and Energy Consultant at Da'VAS, LLC. He retired in 2017 as Executive Vice President of the Edison Electric Institute (EEI), where he began in 1980 as director of rates and regulation. Prior to EEI, he served as Chief Engineer for the Division of Rates and Corporate Regulation with the Securities and Exchange Commission. He serves on the Xcel Energy's board of directors and as an Independent Director for Puerto Rico Electric Power Authority. In addition, Owens has served on Boards of the National Academy of Sciences, past Chair of the IDEA Public Charter School Board of Trustees, past Chairman of the National Institute of Standards and Technology Smart Grid Advisory Committee, and he is an active member of a number of professional and community-based organizations.   
He is a graduate of Howard University with a Bachelor and Masters of Engineering degrees. He also has a Masters in Engineering Administration from George Washington University and has attended executive courses at Harvard University, the University of Pennsylvania, and Michigan State University. As the first African-American to hold an officer title at EEI, Owens always has been unfailingly generous with his time and knowledge, mentoring generations of young men and women in their own energy careers.   
Owens has frequently appeared before U.S. Congressional Committees, testified in more than 50 proceedings on energy issues before state bodies, lectured at universities across the nation, made hundreds of presentations in business forums, and frequently appears on television and radio. 
Mr. Owens is the 2021 recipient of the FRI Crystal Award.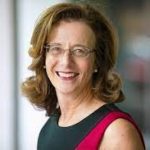 Lori Traweek, COO, American Gas Association
Lori Traweek is committed to leveraging and utilizing American's abundant, domestic, affordable and clean natural gas to help meet the nation's energy and environmental needs. Lori is directly responsible for overseeing AGA operations and engaged in developing and implementing the membership's priorities. AGA was recognized as one of the top 10 trade associations in the United States in the APCO Worldwide TradeMarks survey of over 300 leading policymakers and opinion leaders in Washington, D.C. In addition, AGA was recognized as a Top Workplace for the sixth consecutive year by the Washington Post.  
Prior to her current responsibilities, Lori was integrally involved in AGA's pipeline safety and environmental advocacy, including participating in the development of the EPA STAR program to encourage voluntary operations reductions in greenhouse gas emissions, serving on the executive steering team of the Department of Transportation's distribution integrity management program, and participating in the launch of the Common Ground Alliance – a collaborative organization with the goal of reducing excavation damage of underground facilities.  
Before joining AGA, Lori worked as an offshore and onshore engineer for Arco Oil and Gas Co. in Texas and Louisiana. She holds a B.S. degree in mechanical engineering from Purdue University and a B.S. degree in communications from Ithaca College.  
Lori currently serves on the Center for Energy Workforce Development, GTI and National Energy Foundation Board of Directors. She is a member of The Economic Club of Washington D.C.  
In her distinguished career Lori has received the American Public Gas Association Personal Service Award; she is a Rader Energy's Key Women in Energy-Americas Leadership honoree; she received Purdue University's Outstanding Mechanical Engineering Achievement Award and the National Association of State Fire Marshals Norman Y. Mineta Excellence in Transportation Safety Award. Lori has also received designation as an ASAE Certified Association Executive (CAE).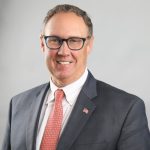 Robert Powelson, President & CEO, National Association of Water Companies (NAWC)
Prior to joining NAWC, he served as a Federal Energy Regulatory Commissioner. Powelson was nominated to the Federal Energy Regulatory Commission by President Donald J. Trump in May 2017, and confirmed by the U.S. Senate on August 4, 2017. 
Commissioner Powelson came to FERC from the Pennsylvania Public Utility Commission, where he served since June 2008, and led as Chairman from February 24, 2011-May 7, 2015. Under Commissioner Powelson's leadership, Pennsylvania ratepayers have had an active voice on issues such as nuclear power production, renewable investment, broadband deployment, infrastructure development, unaccounted-for water and cyber security. 
In 2011, Commissioner Powelson served on Pennsylvania's Marcellus Shale Advisory Commission, which reviewed the Commonwealth's existing statutes, regulations and policies and provided recommendations to develop a comprehensive strategic proposal for the responsible and environmentally sound development of Marcellus Shale. 
Powelson is past president of the National Association of Regulatory Utility Commissioners, where he also was a member of the Board of Directors. He served as chairman of the NARUC Committee on Water and represented the Water Committee on NARUC's Task Force on Climate Policy. He was active in NARUC activities involving critical infrastructure and nuclear waste disposal. Commissioner Powelson worked very closely with NARUC leadership on aggressive pipeline safety standards with the U.S. Pipeline and Hazardous Materials Safety Administration. 
Prior to joining the Pennsylvania PUC, Powelson served as president of the Chester County Chamber of Business & Industry. In 2005, he was selected by the Eisenhower Presidential Fellows to be a U.S. fellow in Singapore and Australia. His previous employment includes service as the director of Government Relations for the Delaware County Chamber and staff assistant to former Congressman Curt Weldon. 
Mr. Powelson was the 2019 recipient of the FRI Crystal Award.
---
Keynote Address: "Pathways to a New Clean Energy Future"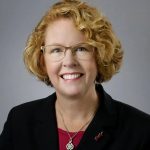 Christine King is the Director of the Gateway for Accelerated Innovation in Nuclear (GAIN) initiative. Through the Idaho National Library, she works on behalf of the Department of Energy (DOE) Office of Nuclear Energy to provide the nuclear community with access to the technical, regulatory and financial support necessary to move innovative nuclear energy technologies toward commercialization. Her focus is on helping stakeholders access the technical, regulatory and financial support necessary to enable emerging technologies to come forward on the energy production market. 
King has 26 years of experience in the nuclear energy industry, including a history of leading strategic initiatives with multimillion-dollar budgets, fostering relationships and expanding programs. She most recently served as the operations director for Nucleation Capital, an emerging venture capital firm based in Silicon Valley focused on bringing private capital into the developing advanced nuclear sector to help speed these disruptive technologies to market. There, she began to build relationships with advanced nuclear entrepreneurs and members of the investment community and developed an appreciation of the challenges facing emerging nuclear technologies in being able to compete within the broader energy and capital markets for funding. She has also held several senior leadership positions in consulting firms and nonprofit organizations within the energy industry, including the Electric Power Research Institute. She is well known for her ability to lead teams and execute innovative programs, developing and streamlining processes to eliminate obstacles and achieve organizational success. She holds a bachelor's degree in chemical engineering from North Carolina State University and an MBA from Lynchburg College.
---
Panel 2: Future Forecast: The Regulator and Consumer Perspectives
In this panel, state commissioners and consumer advocates will look ahead to the issues they expect will shape the future. What do we know about environmental issues, rate design, technology? What more do we need to know and what can we learn?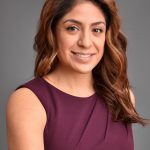 Moderator: Maria Bocanegra, Commissioner, Illinois Commerce Commission
Maria S. Bocanegra was appointed to the Illinois Commerce Commission on April 8, 2019 to a four-year term and confirmed by the Illinois Senate on May 31, 2019.  
Commissioner Bocanegra is an accomplished, well-respected attorney with prior public service in both Democratic and Republican administrations. She most recently served as Arbitrator at the Illinois Workers' Compensation Commission. There, she managed a docket of nearly 3,000 claims, presiding over various matters including pre-trials, trials, settlements, dismissals, attorney fee disputes along with collateral issues involving Medicare and Social Security. 
Previously, Bocanegra held the Public Seat on the Labor Advisory Board for the Illinois Department of Labor, participating in critical meetings regarding various laws and issues affecting Illinois workers, including those laws enforced by the Department of Labor. She also formerly worked as an attorney with Katz Friedman, where she handled workers' compensation and personal injury claims. 
Commissioner Bocanegra earned her Juris Doctor from DePaul University College of Law and her Bachelor of Arts in Political Science from Quincy University. She is fluent in Spanish and is the first in her family to obtain a college degre
Panelists: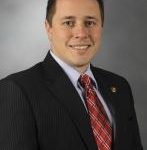 Ryan Silvey, Chairman, Missouri Public Service Commission
Chairman Ryan A. Silvey was appointed to the Missouri Public Service Commission on January 2, 2018. He was unanimously confirmed by the Missouri State Senate on January 4, 2018. Silvey was appointed Chairman on September 17, 2018. He represents the Missouri Public Service Commission on the Board of Directors for the Organization of MISO States (OMS). Within OMS, he is a member of the Seams Liaison Committee.
Prior to his appointment to the Public Service Commission, Chairman Silvey was a Missouri State Senator, serving the 17th Senatorial District since January 2013. The 17th District is located in the Southwest corner of Clay County, and includes parts of Kansas City, Gladstone, Oaks, Oakwood, Oakwood Park, Oakview, Liberty, Glenaire, Pleasant Valley, Claycomo, North Kansas City, Avondale, Randolph and Birmingham. While in the Senate, Silvey served as the Chairman of the Committee on Commerce, Consumer Protection, Energy and the Environment, which handled legislation regarding utility regulation. He also served as Vice-Chairman of the Senate Appropriations Committee, as well as Vice-Chairman of the Committee on Governmental Accountability and Fiscal Oversight. Additionally, he served as a member on the Committee for Veterans' Affairs and Health, the Joint Committee on Legislative Research and the Joint Committee on Administrative Rules. Furthermore, he was the Senate Representative on the Missouri Technology Corporation board.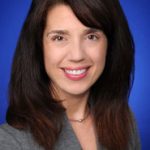 Sarah Freeman, Commissioner, Indiana Utility Regulatory Commission
Sarah Freeman was appointed as Commissioner on Sept. 19, 2016, and was reappointed on December 29, 2017. She is a member of the National Association of Regulatory Utility Commissioners' (NARUC) Committee on Critical Infrastructure and Committee on Telecommunications. She also serves as a member of the Board of Directors for the Organization of PJM States, Inc. (OPSI).
Prior to her appointment, Commissioner Freeman served as a senior staff attorney with the nonpartisan Indiana Legislative Services Agency for 16 years. In that capacity, she drafted utility and transportation legislation and served as counsel to numerous legislative committees. In addition, Commissioner Freeman was a member of the Executive Committee of the National Conference of State Legislatures (NCSL) and the NCSL Task Force on Cybersecurity. Before joining the legislative branch, Commissioner Freeman served as a deputy attorney general with the Office of the Indiana Attorney General, where she specialized in appellate law, post-conviction relief, and juvenile issues. Commissioner Freeman also served as judicial clerk to the Honorable Frank Sullivan of the Indiana Supreme Court. A native Hoosier, Commissioner Freeman earned her undergraduate degrees in psychology, French, and political science from Indiana University – Bloomington and her juris doctor degree from the Indiana University Maurer School of Law.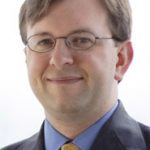 Chris Ayers, Executive Director, North Carolina Utilities Commission Public Staff
Christopher J. Ayers was appointed executive director of the North Carolina Utilities Commission Public Staff on July 1, 2013, and was reappointed on July 1, 2019. The Public Staff is the state utility consumer advocate and represents the using and consuming public in electric, gas, water and wastewater matters before the North Carolina Utilities Commission. 
Prior to joining the Public Staff, Chris was a partner with the law firms of Poyner Spruill LLP from June 2009 to July 2013 and Hunton & Williams LLP from August 2003 to June 2009, where he focused on utilities and environmental regulation, litigation, regulatory compliance and administrative law. He served a two-year term on the North Carolina Environmental Management Commission from July 2011 through June 2013. Chris also served as a law clerk for the Hon. Linda McGee of the North Carolina Court of Appeals. 
Chris is active in various professional organizations and currently serves on the executive committee for the National Association of State Utility Consumer Advocates, the Consumer Advocates for the PJM States Board of Directors, the Department of Energy Electricity Advisory Committee and the Critical Consumer Issues Forum Advisory Committee. Chris also serves on the Board of Directors of the State Employees Credit Union. 
Chris graduated magna cum laude with degrees in political science and Sociology from Duke University in 1999 and received his Juris Doctor with Honors from the University of North Carolina at Chapel Hill in 2002.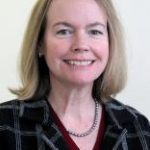 Jennifer Easler, Consumer Advocate, Office of Consumer Advocate of Iowa
Jennifer Easler has been an attorney in the Office of Consumer Advocate since 1996 and served as interim director from June 2010 until January 2011. She has represented the public consumer sector in transmission matters at the Midcontinent Independent System Operator and the Federal Energy Regulatory Commission, and served as the consumer advocate representative and chair of the Iowa Energy Center Advisory Council. Easler co-chairs the Electric Committee for the National Association of State Utility Consumer Advocates. She served on the executive committee of the State Energy Efficiency Action Network facilitated by the U.S. Department of Energy and U.S. Environmental Protection Agency from 2010 to 2016, and she received the Midwest Energy Efficiency Alliance Leadership Award. She has a bachelor's in finance from the University of Iowa and a law degree from Drake University. 

---
Panel 3: Future Forecast: CEO Panel
In our final panel, utility chief executives will look ahead to the issues they expect will shape the future for their respective industries. What do we know about environmental issues, rate design, technology? What more do we need to know and what can we learn?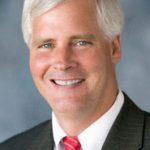 Moderator: Paul Kjellander, President, Idaho Public Utilities Commission; President, National Association of Regulatory Utility Commissioners (NARUC)
Commissioner Paul Kjellander serves as president of the Idaho Public Utilities Commission, having been appointed to his current six-year term in 2017. His term expires in 2023. It is Commissioner Kjellander's second term in his second stint on the Commission, having previously served from January 1999 until October 2007. He was reappointed in April 2011, following his service as administrator of the newly created state Office of Energy Resources (OER). 
A member of the National Association of Regulatory Commissioners' board of directors, Kjellander also serves on the association's Committee on Telecommunications and serves as NARUC representative to the North American Numbering Council. He previously served on NARUC's Committee on Consumer Affairs and its Electricity Committee. 
Kjellander is an at-large member of the National Council on Electricity Policy, which is funded by the US Department of Energy and managed by NARUC. 
Kjellander is also a member of the Federal Communications Commission's 706 Joint Board, and has served as chairman of the FCC's Federal-State Joint Board on Jurisdictional Separations. 
During his time at OER, which is now known as the Office of Energy and Mineral Resources, Kjellander created an aggressive energy efficiency program funded through the federal American Recovery and Reinvestment Act of 2009. He also served on the board of the National Association of State Energy Officials. 
Before joining the Commission in 1999, Kjellander was elected to three terms in the Idaho House of Representatives, where he served from 1994 to 1999. As a legislator, Kjellander served on a number of committees, including the House State Affairs, Judiciary and Rules, Ways and Means, Local Government and Transportation. During his final term in office, Kjellander was elected chairman of the House Majority Caucus. 
Kjellander has also served as director of Boise State University's College of Applied Technology Distance Learning, program head of broadcast technology, station manager of BSU Radio Network, director of the Special Projects Unit for BSU Radio and BSU Radio's director of News and Public Affairs. 
He earned undergraduate degrees in communications, psychology and art from Muskingum College in Ohio. He also has a master's degree in telecommunications from Ohio University.
Panelists: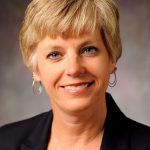 Cheryl Norton, COO, American Water
Cheryl Norton serves as Executive Vice President and Chief Operating Officer for American Water.  Ms. Norton is responsible for the successful performance of our regulated states. She also leads customer service for the company, including our two Customer Service Centers, as well as systemwide Engineering, Health and Safety, and Environmental and Regulatory Compliance.
Additionally, she served as senior vice president and Chief Environmental Officer. As Chief Environmental Officer, Ms. Norton was responsible for overseeing environmental leadership and compliance across American Water's regulated and market-based businesses.
Ms. Norton has also served as president of Missouri American Water for three years, and in the same role for Kentucky American Water for five years. A native of Missouri, Ms. Norton started her career with American Water in 1988 as a microbiology research technician at the company's central laboratory in Belleville, Ill., which provides services for American Water subsidiaries across the country.  From 2000 to 2007, she served as the laboratory's director overseeing companywide chemical compliance testing. In 2007, Ms. Norton was appointed Vice President of Operations for Illinois American Water.
Ms. Norton received a bachelor's degree in biology and a master's degree in environmental studies from Southern Illinois University at Edwardsville.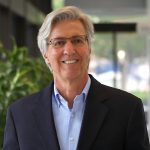 Ralph Izzo, Chairman, President & CEO, Public Services Enterprise Group
Ralph Izzo has been chairman and chief executive officer of Public Service Enterprise Group Incorporated (PSEG) since April 2007.  He has been the company's president and a member of the board of directors of PSEG since October 2006.  Previously, Mr. Izzo was president and chief operating officer of Public Service Electric and Gas Company (PSE&G).
Since joining PSE&G in 1992, Mr. Izzo has held several executive positions within PSEG's family of companies, including PSE&G senior vice president – utility operations; PSE&G vice president – appliance service; PSEG vice president – corporate planning; and PSE&G vice president – electric ventures.  
Mr. Izzo is a well-known leader within the utility industry, as well as the public policy arena.  He is frequently asked to testify before Congress and speak to organizations on matters pertaining to national energy policy.
Mr. Izzo's career began as a research scientist at the Princeton Plasma Physics Laboratory, performing numerical simulations of fusion energy experiments.  He has published or presented more than 35 papers on magnetohydrodynamic modeling. Mr. Izzo received his Bachelor of Science and Master of Science degrees in mechanical engineering and his Doctor of Philosophy degree in applied physics from Columbia University.  He also received a Master of Business Administration degree, with a concentration in finance, from the Rutgers Graduate School of Management.  He is listed in numerous editions of Who's Who and has been the recipient of several national fellowships and awards.  Mr. Izzo has received honorary degrees from Montclair State University (Doctor of Science), the New Jersey Institute of Technology (Doctor of Science), Thomas Edison State University (Doctor of Humane Letters), Bloomfield College (Doctor of Humane Letters), Rutgers University (Doctor of Humane Letters) and Raritan Valley Community College (Associate of Science). 
Mr. Izzo is the chair of the Nuclear Energy Institute (NEI) and a member of the U.S. Department of Energy's Fusion Energy Sciences Advisory Committee. He is on the board of directors of the Bank of New York Mellon. In addition, he is on the board of directors for the Edison Electric Institute (EEI), Nuclear Electric Insurance Limited (NEIL), the New Jersey Chamber of Commerce, and the New Jersey Performing Arts Center. Mr. Izzo is also on the advisory board for the University of Pennsylvania's School of Engineering and Applied Sciences Mechanical Engineering and Applied Mechanics Department, a member of the Board of Trustees of the Peddie School and on the Advisory Council of Princeton University's Andlinger Center for Energy and the Environment, as well as a member of the Visiting Committee for the Department of Nuclear Engineering at Massachusetts Institute of Technology, the Columbia University School of Engineering Board of Visitors and of the CEO Action for Diversity, Equity and Inclusion. In addition, he is a former chair of the Rutgers University Board of Governors and the New Jersey Chamber of Commerce.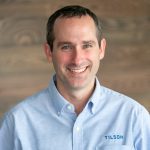 Josh Broder, CEO, Tilson
Joshua Broder serves as CEO of Tilson, which under his leadership, has grown from less than 10 employees to over 500, earning a top spot on the Inc. 5000 list for the past ten years. Josh led several large, successful Recovery Act funded technology infrastructure projects for Tilson that included fiber optic broadband smart grid network deployments. Josh cut his teeth in leadership as an Army Signal Officer on missions in Europe, the Middle East, and Central Asia, where he was awarded the Bronze Star for service in Afghanistan running the tactical communications network for US forces. Josh holds a Bachelor's degree from Middlebury College. He is a graduate of AT&T's Operation Hand Salute at JFK University with a certificate in entrepreneurial studies. Josh serves on the boards of Versant Power, Kleinschmidt (a US and Canadian hydro engineering firm), Skowhegan Savings Bank, and VETRO Fibermap.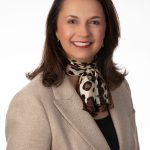 Kimberly Greene, Chairman, President & CEO, Southern Company Gas
Kim Greene is the chairman, president and chief executive officer of Southern Company Gas, the leading natural gas company in the industry. She ensures the safe and reliable delivery of natural gas to more than 4.2 million utility customers in Georgia, Illinois, Tennessee and Virginia. In addition, she oversees non-utility businesses that deliver value through energy-related retail products and services, wholesale gas services and gas midstream operations, including storage facilities and gas pipeline investments.  
Greene is a strong voice in the energy sector, especially on issues related to safety, emerging technologies, innovation and STEM-related education. She is a respected thought leader and advocate for the future of energy – from national energy policy to the overall customer experience.  
Greene serves as an Oil & Natural Gas Liaison Co-Lead for the Electric Subsector Coordinating Council, which is the principal liaison between federal government and the energy sector on security issues. Additionally, she serves on the boards of directors of Valero Energy Corporation, American Gas Association, Gas Technology Institute and Morehouse School of Medicine. Previously, she served on the board of directors of the Electric Power Research Institute for eight years, including one year as Chair.  
She's a distinguished member of the Alabama Engineering Hall of Fame and a recipient of the University of Tennessee's Distinguished Alumna Award. Greene earned a bachelor's degree in engineering science and mechanics from the University of Tennessee, a master's degree in biomedical engineering from the University of Alabama at Birmingham and a master's degree in business administration from Samford University in Birmingham, Ala. She also completed the Advanced Management Program at Harvard Business School.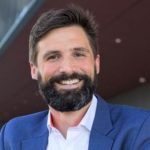 Joris Veldhoven, President & Commercial Director, Atlantic Shores Offshore Wind
Joris Veldhoven is the Atlantic Shores Offshore Wind President and Commercial Director. He joined Atlantic Shores Offshore Wind in January 2019. Previously, Mr. Veldhoven held various commercial roles with Shell since 2007 in The Netherlands, Norway and the United Arab Emirates. Over more than a decade Mr. Veldhoven has built deep experience in portfolio management, planning and supply chain management in difficult external settings. As of 2016, Mr. Veldhoven's global role has included managing Shell's relationships with all major supply chain partners in the wind industry, including turbine manufacturers, operations contractors and more.
Mr. Veldhoven holds a master's degree in industrial engineering and management science from Eindhoven University of Technology (The Netherlands).
---
Closing Remarks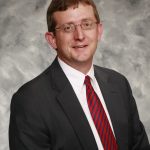 Jim Jenkins, Vice President of Regulatory Services, American Water and In-coming President, FRI Advisory Board
James M. Jenkins is vice president of regulatory services of American Water, the largest publicly traded U.S. water and wastewater utility company. He has over 30 years of experience in the utility sector and joined American Water in 1991 and assumed his current position in 2016. In his current role, he is responsible for leading the regulatory services function across the company.  Mr. Jenkins directs the analytical team that supports rate case filings, mechanism filings and regulatory reporting. He works closely with the American Water executive leadership team, senior business leaders and functional leaders to develop, support, and coordinate regulatory strategy and policy initiatives across the enterprise. 
 With a history dating back to 1886, American Water is the largest and most geographically diverse U.S. publicly traded water and wastewater utility company. The company employs more than 6,800 dedicated professionals who provide regulated and market-based drinking water, wastewater and other related services to 15 million people in 46 states. American Water provides safe, clean, affordable and reliable water services to our customers to make sure we keep their lives flowing. 
Mr. Jenkins is the in-coming Chair of the FRI Advisory Board for 2021-22.