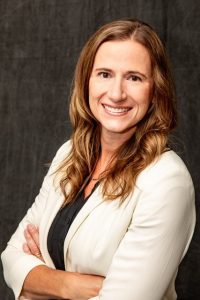 Manager of Regulatory Relations & Policy
Alliant Energy
Amy Wheatley is the Manager of Regulatory Relations & Policy for Alliant Energy. Shas over 15 years of regulatory and finance experience, primarily in the energy industry. She has testified before the Iowa Utilities Board in rate case and Advanced Ratemaking principal filings.  Amy has led the Financial Planning & Analysis team at Alliant Energy focusing on preparing financial analysis, including financial forecasting, earnings analysis, rate case filings and leading strategic planning efforts.
In her current role she leads and implements strategic and transformational regulatory initiatives to advance the utility-of-the-future and address cross-jurisdictional regulatory issues. She manages regulatory project work, rate regulated compliance activities, and relationships with regulatory staff and related stakeholders. She advises senior leadership on regulatory policy and strategy.
Mrs. Wheatley earned her Bachelor of Science degree in Finance from Western Illinois University and a Master of Business Administration from Mount Mercy University. When not working, Amy enjoys spending time with her husband, Justin, and their two children, Trenton and Alexis.