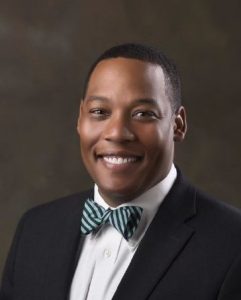 Director of Business Affairs
ITC Holdings Corp.
Advisory Board Vice-Chair
C. Patrick Woods is Director of Business Affairs for ITC Holdings, Corp., a Fortis Company, the largest independent electricity transmission company in the United States. He previously served as Manager of Regulatory Affairs and Strategy, where he managed the company's involvement in the Southwest Power Pool, and represents the company in various SPP Regional Transmission Organization working groups. Additionally, he represents the company in various regulatory proceedings in Kansas and Oklahoma, with a focus on transmission planning, cost allocation and rate policy.  Patrick is headquartered in the company's ITC Great Plains operating company in Topeka, K
Patrick earned a Bachelor of Arts degree in Political Science-History with a minor in Spanish from Friends University in Wichita, Kan., and a Master's degree in Public Administration, emphasis on public sector economics and policy, from the University of Kansas in Lawrence, KS.