January 20, 2022
The FRI is excited to announce the Natural Resources Defense Council (NRDC) as the sponsor for 2022 FRI Crystal Award for Distinguished Contribution.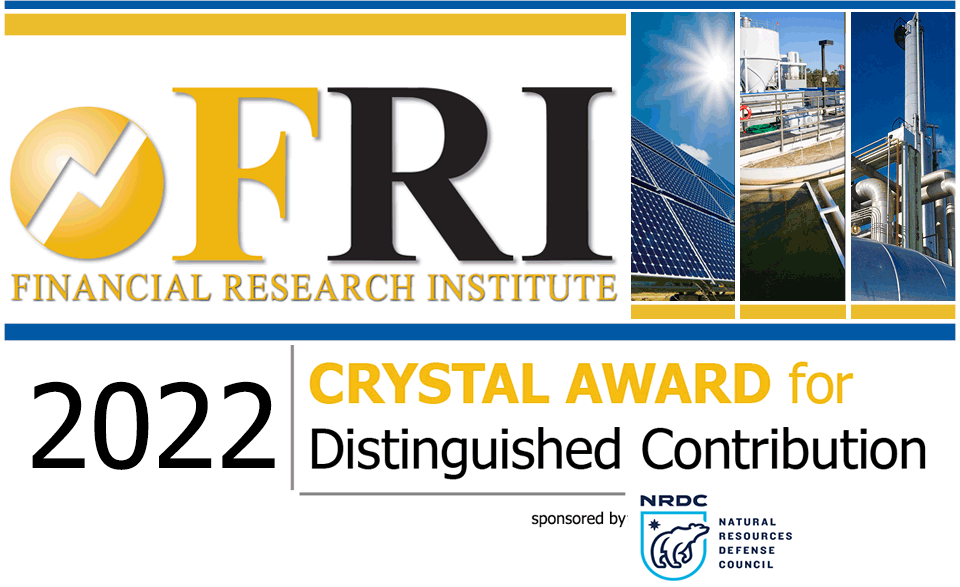 First awarded in 2013, the Crystal Award is presented each year to recognize an individual who has made recent and significant contributions to the design, implementation or analysis of public utility regulatory policy. The Crystal Award provides an opportunity to recognize excellence and achievement across regulated industries and further promote the FRI mission.
Although NRDC's sponsorship with FRI is new, NRDC has a long history with the Crystal Award. Ralph Cavanagh, Energy Co-Director of NRDC's Climate and Clean Energy Program, was awarded the 2015 Crystal Award. Mr. Cavanagh was also one of nominators for our 2021 Crystal Award recipient, David K. Owens.
Nominations are currently open for the 2022 FRI Crystal Award for Distinguished Contribution. For more information about the award and eligibility requirements, see FRI's Crystal Award webpage. Nominations may be submitted online by March 4. A list of previous Crystal Award recipients is available here.